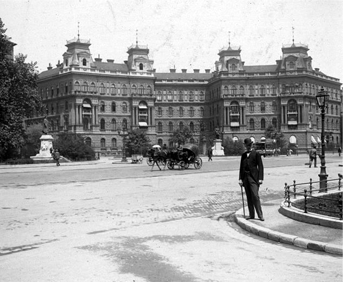 The KRAFT & Associates – Tourism Development was founded in 2004 in Peru. Since then we are working on implementing touristic projects, primarily hotel, bath, castle and monument developments. From the beginning the main values of the firm have been quality, reliability and the establishment of steady middle- and long-term business relationships.
Our main activity is to bring property owners, investors, operators and bank financing together, in other words "structuring" hotel projects. Our activity complies with the activity of a Boutique Investment Bank specialized on the tourism industry.
We offer unique investment opportunities in Budapest, in the countryside and internationally.
Contact us
KRAFT & Associates – Tourism Development
92-94 Andrássy Avenue, Budapest 1062
+36 20 446 0801, +36 1 781 11 48
E-mail: contact@kraftassociates-td.com
Web: www.kraftassociates-td.com
Registry number: 01-09-197577
Tax number: 25063059-2-42